I'm trying a new routine that will make me productive and still let me do fun things.
Do one hour of each: (or less than an hour, usually, but the idea is to DO it for a little while)
Scrapbook/Project Life/Craft of some sort (for the record, I started Project Life a week ago and I CANNOT GET ENOUGH OF IT. Mom, if you read this, you'll want to talk to me about this. It's like 2084 times easier than scrapbooking and gets it done faster, but you can still be creative with it.)
Clean or tidy up or do something productive to make the house moar bettar
Post one blog entry, or take photos of previous work that's waiting to be photographed
Attempt to get my STUPID silhouette to actually work good
Home improvement stuff (painting the mudroom, put things on walls that have been sitting around for 3 years, work on fixing up the pieces of furniture I picked up off the side of the road, etc)
Did you read that?
Adam let me get a silhouette off eBay for $100 OFF!! AHH!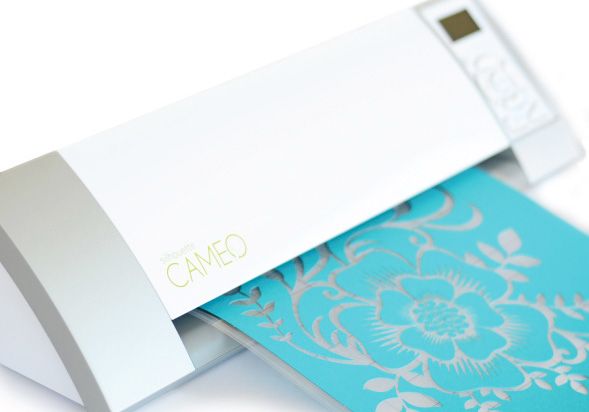 aaaaaaaaaaaaaaaaaaaaaaaaaaaand it sucks.
It's SUCH a neat idea, and I KNOW I'm doing something terribly wrong, but I cannot, for the life of me, figure it out. I don't get clean cuts most of the time. The paper tears, even sometimes on easy cuts. I've fuddled around with the settings, thickness, speed, blade number, type of paper, etc. SO MANY TIMES I WANT TO THROW THE DANG THING OUT A WINDOW! But I won't do that because we just got new windows. :) I even purchased a brand new blade, not trusting the "new" blades that came from the eBay seller.
Does anyone have any help for me?
On to the card I have today... it's a really fun one that I sent my dad for Father's Day!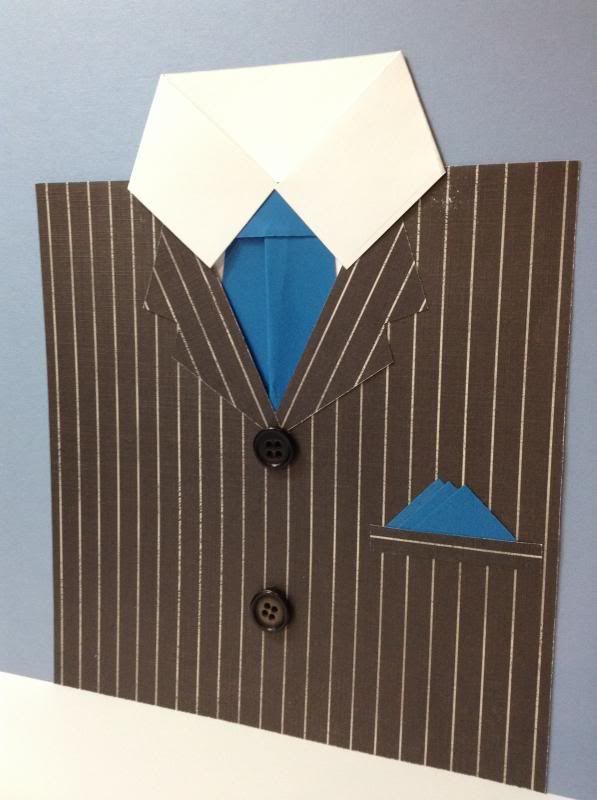 It's a suit! I loved it the second I saw the free template on Paper Craft's website.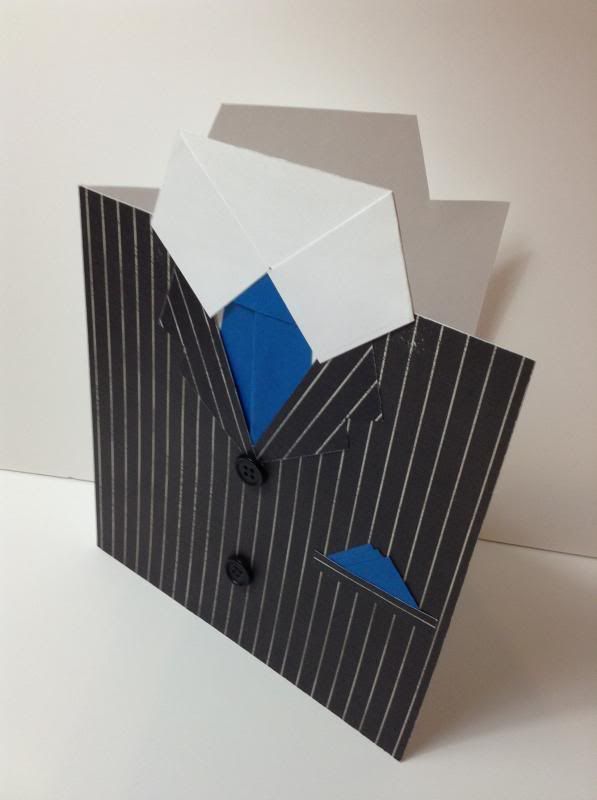 Because the template was only for the front, and I think it was actually supposed to be adhered to the front of a gift bag, I had to do a little work-around to make it a card.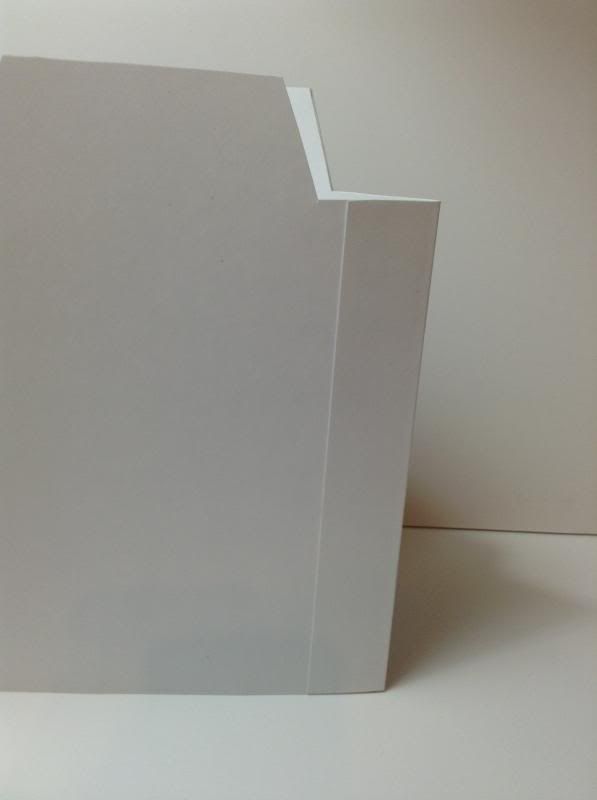 See my fix? I just made the suit paper a little bigger and wrapped it around a second sheet of card stock. Viola!
It was super fun and quite easy to make. I love the way it turned out.