I have a few more congratulations/wedding cards.
I'm posting these for my mother who would like me to make a few for her.
I made her a bunch of thank you cards and I think I still haven't posted pictures. Too time consuming!
I got a Silhouette Cameo and I am having SO much fun with it. I'm having a hard time figuring out why only sometimes the blade catches on the paper and rips it and ruins the project. I've made so many adjustments to the speed, thickness, blade, etc. and it still rips sometimes. I may just order a new blade and see if the seller on Ebay just gave me a dull one.
I also collected a bit of the
Inkadinkado Stamping Gear
and it is AWESOME! I love the effects it makes!
Ok.. on to the cards with just a brief description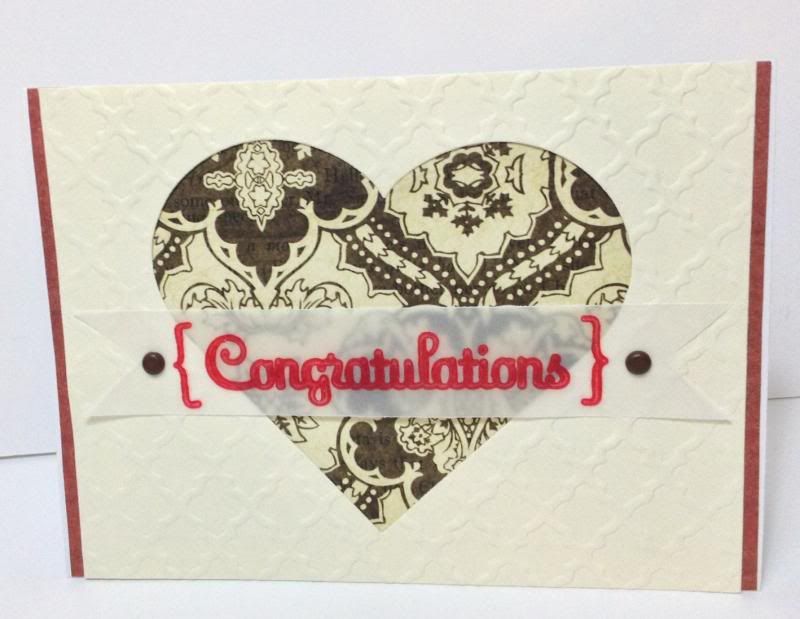 I'm in love with quatrefoil, so of course I have a embossing folder. I cut a heart out of the embossed cream card stock and embossed the sentiment on the velum.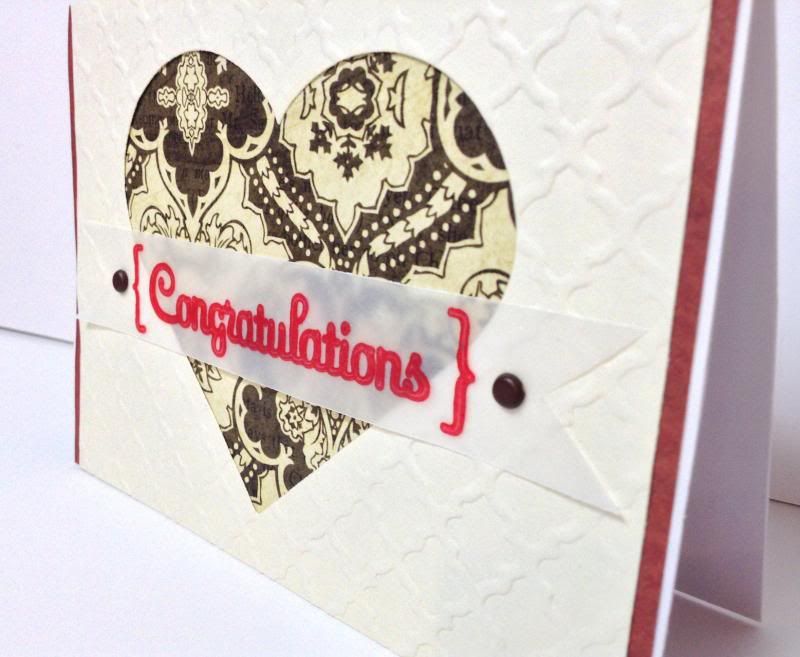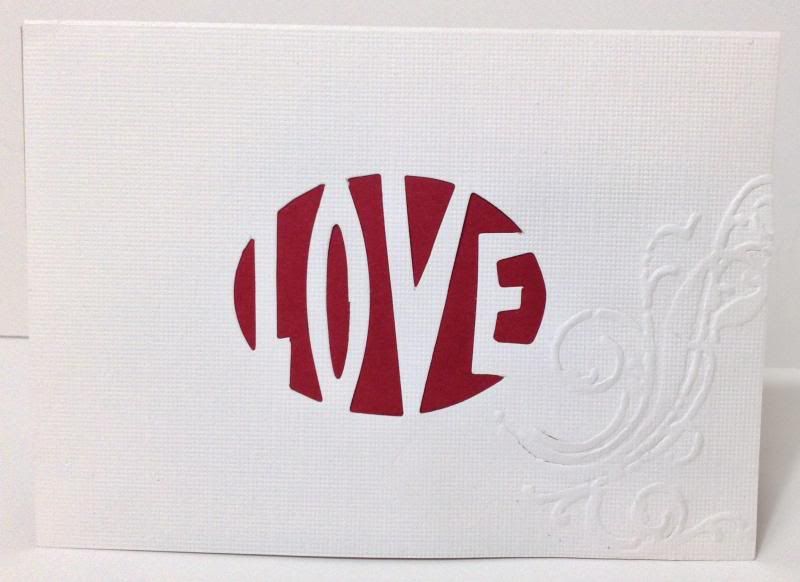 This simple card I don't really like. Too bland. The sentiment is a die cut from Tim Holtz, and the embossed swirls on the right is from him as well. And that's it. Bland.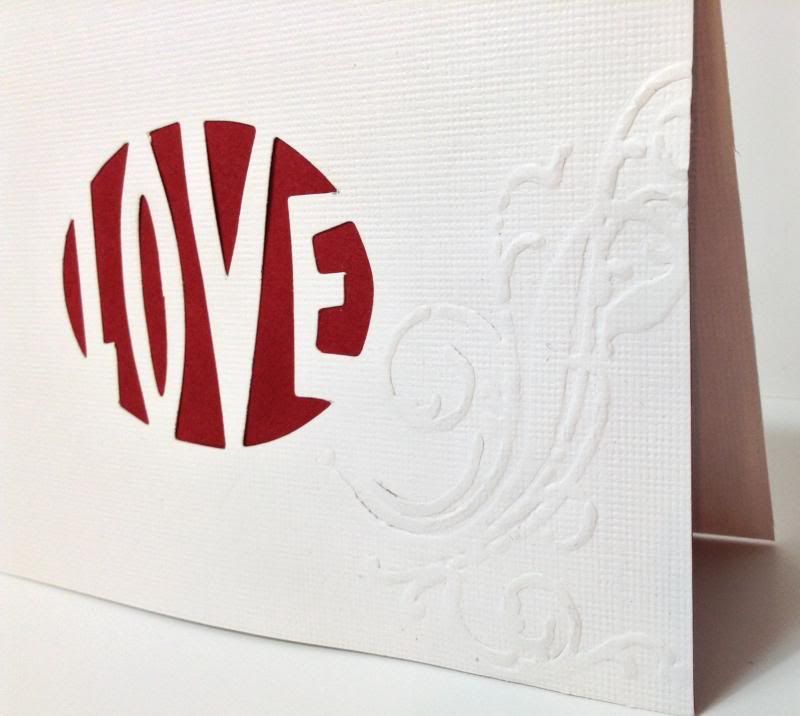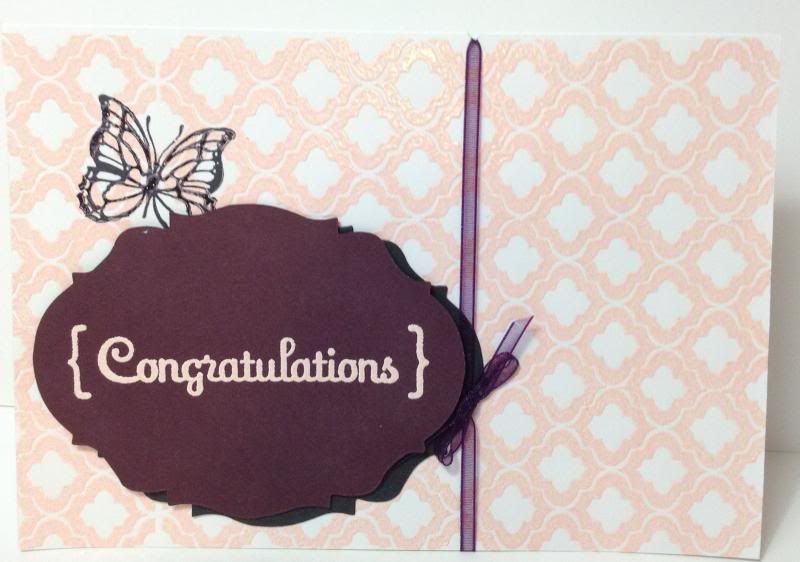 Surprise, surprise! More quatrefoil. The stamp is pretty small considering how large of a card this is, so I had to cover some mistakes, which worked out nice. ZING! Blush embossing powder used on the quatrefoil stamp and the sentiment. To be able to put the ribbon top to bottom instead of sideways, I punched a teeny hole on the fold to stick the ribbon through and wrap around.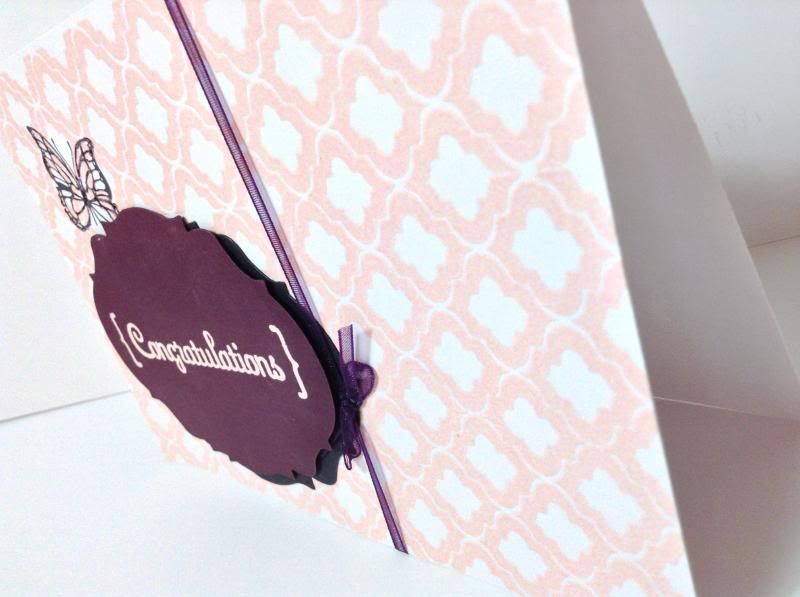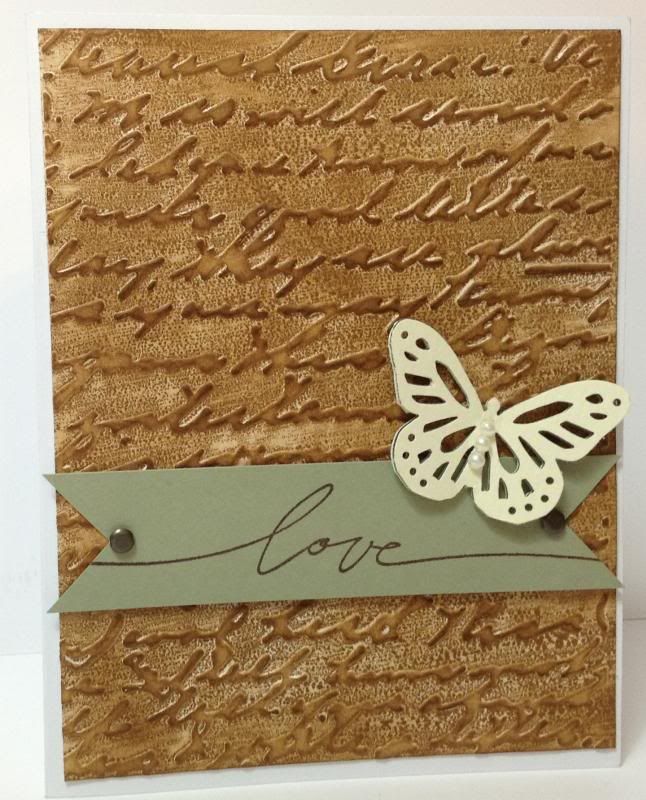 Easy peasy on this one. I used a script embossing folder, blended some Tim Holtz inks, stamped a sentiment on the banner, layered pretty Martha Stewart butterflies, done and done.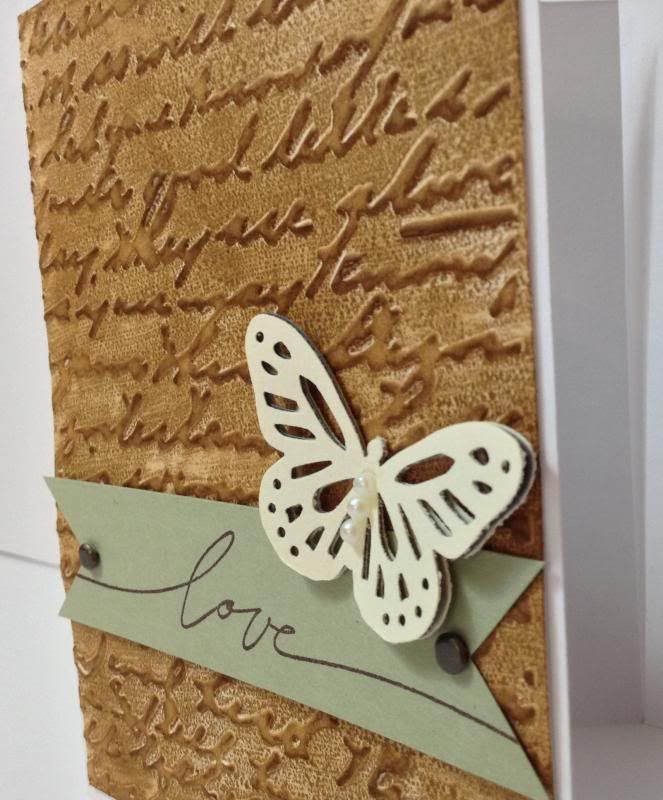 That's all, folks.
Mom, let me know which one(s) you like and I'll get them out to you ASAP. Hope you're liking Cheyenne.
<3