I'm finally getting around to posting my last few pictures of my Halloween party.
I wish I loved to blog more! I have SO many things I WANT to write about, post pictures about, etc... but it's kind of a pain putting a post all together. And I hate how much I complain about it. lol
I still need to post pictures of the living room and the spell books I made, but today I'm sharing the creepy dolls and Kelsi and I made. Here are the inspiration pictures from Pinterest: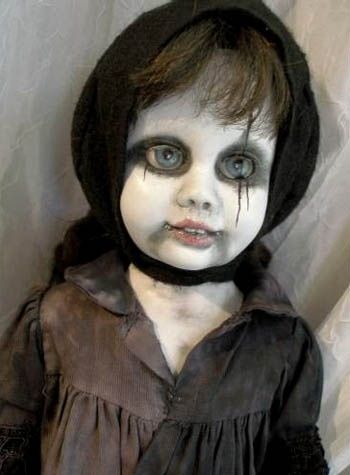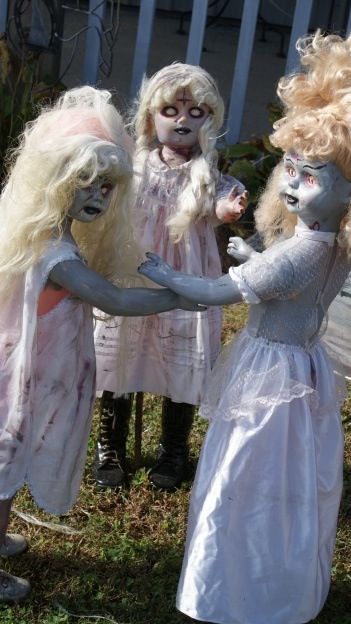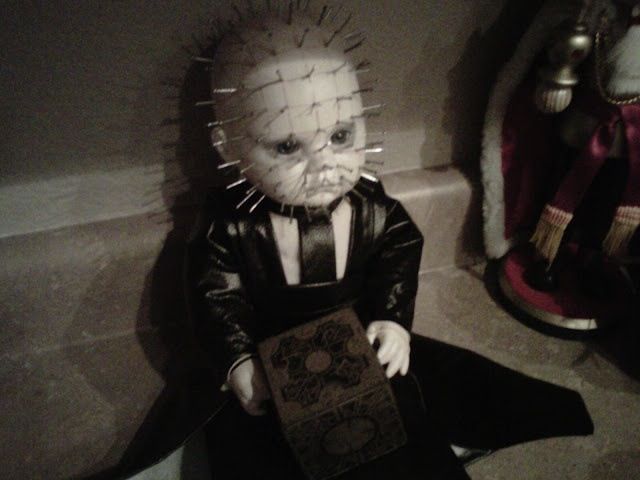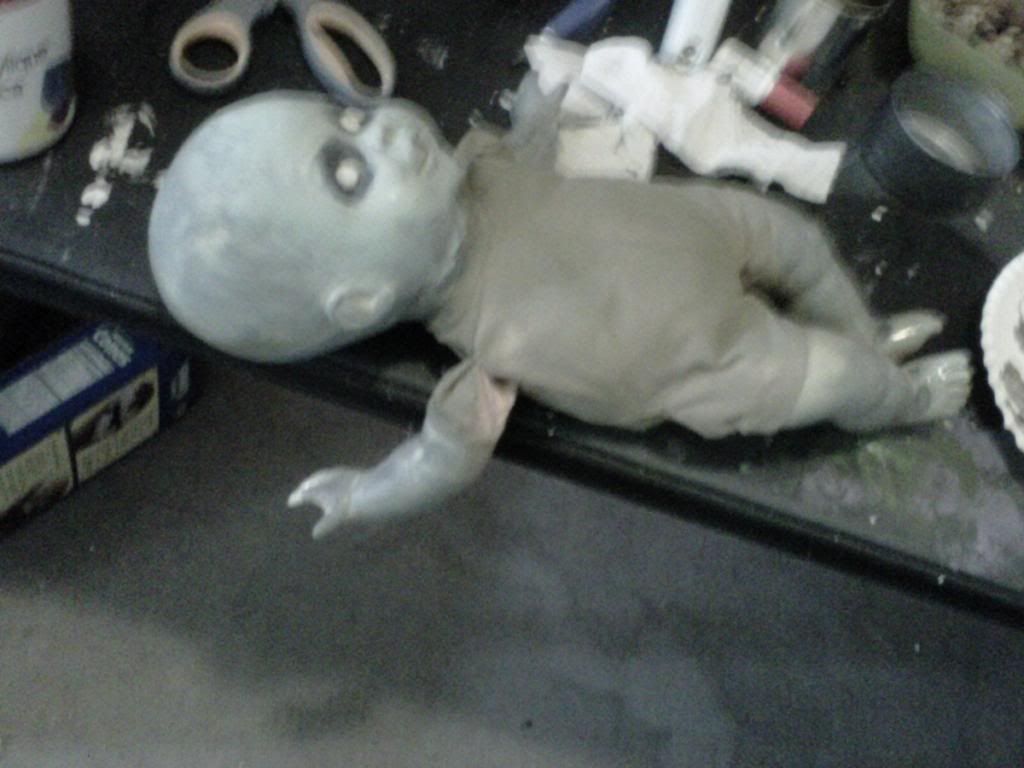 Super disturbing. Who comes up these things?
Who finds these images inspiring and wants to make some themselves?
I'm kind of embarrassed to say that I am inspired by them!
I found a bunch of cheap dolls at Goodwill and St. Vinny's and I already had the paint we used.
So it was a relatively cheap project (under $10), and really fun.
Here are Kelsi's and my versions: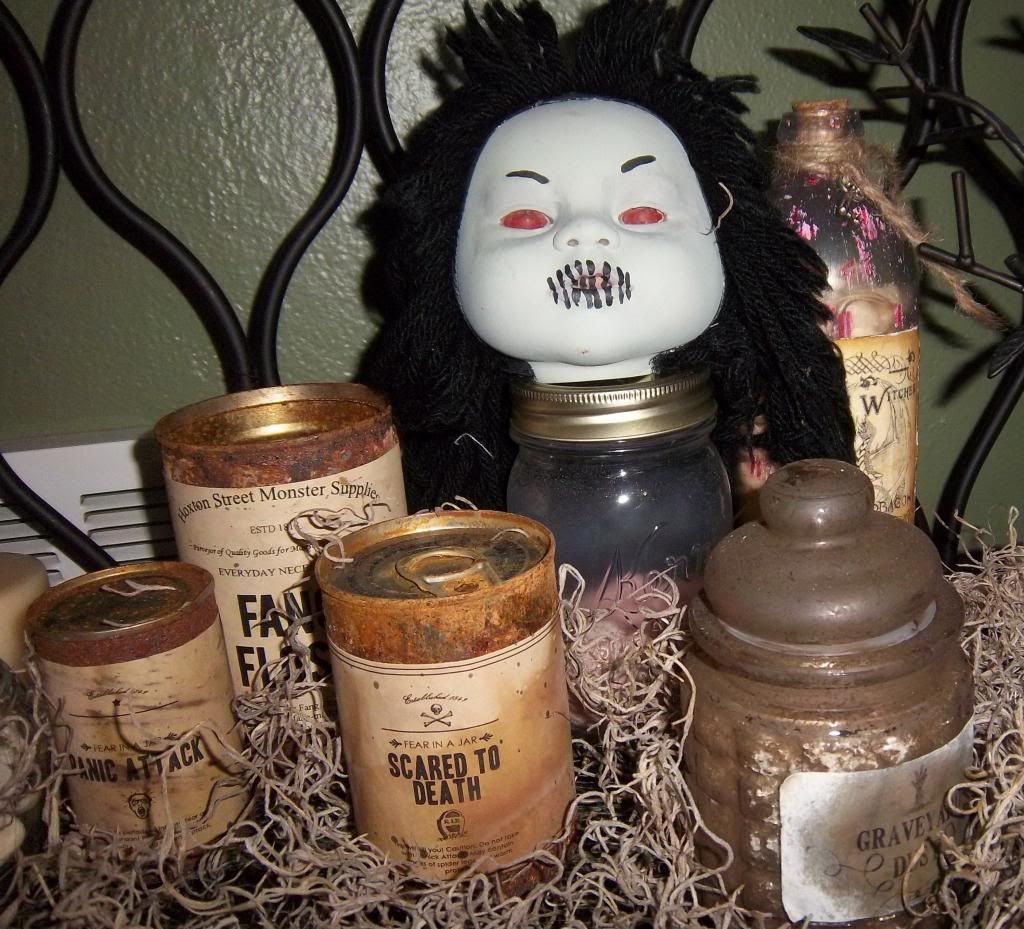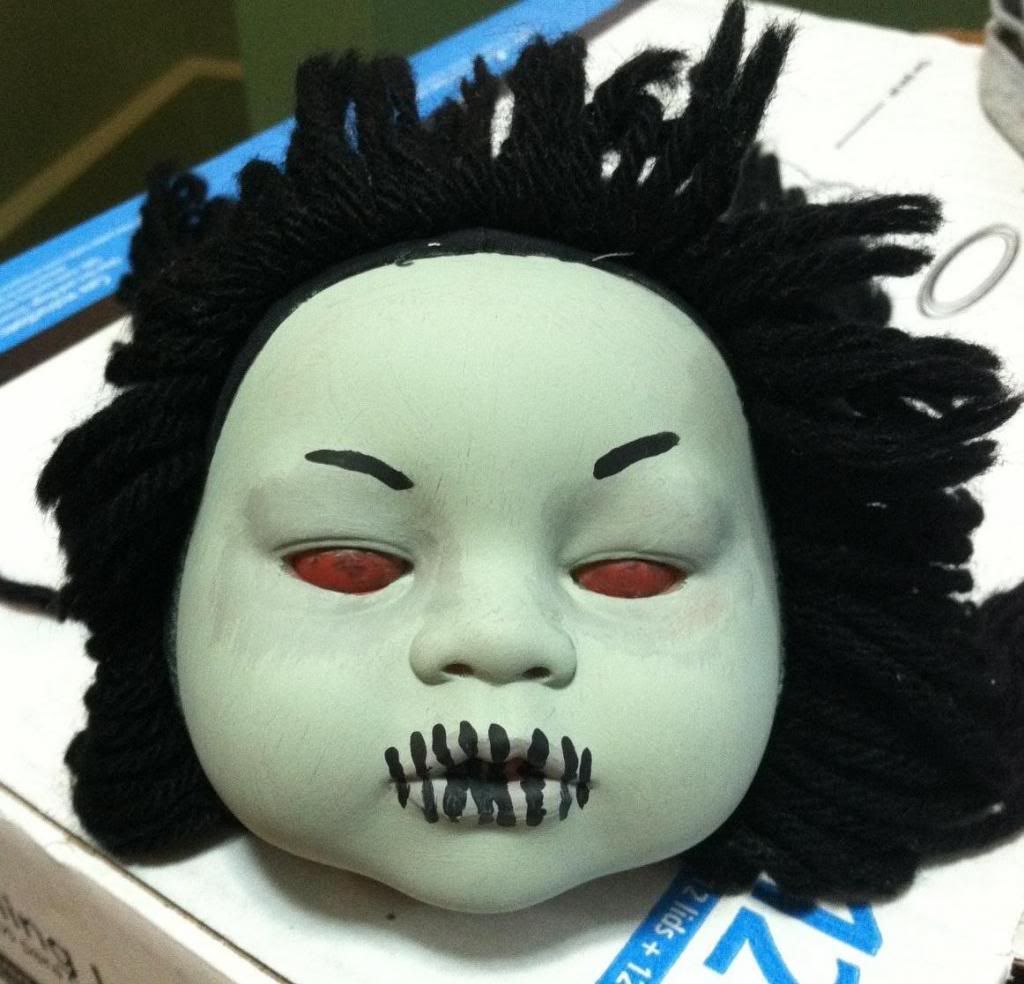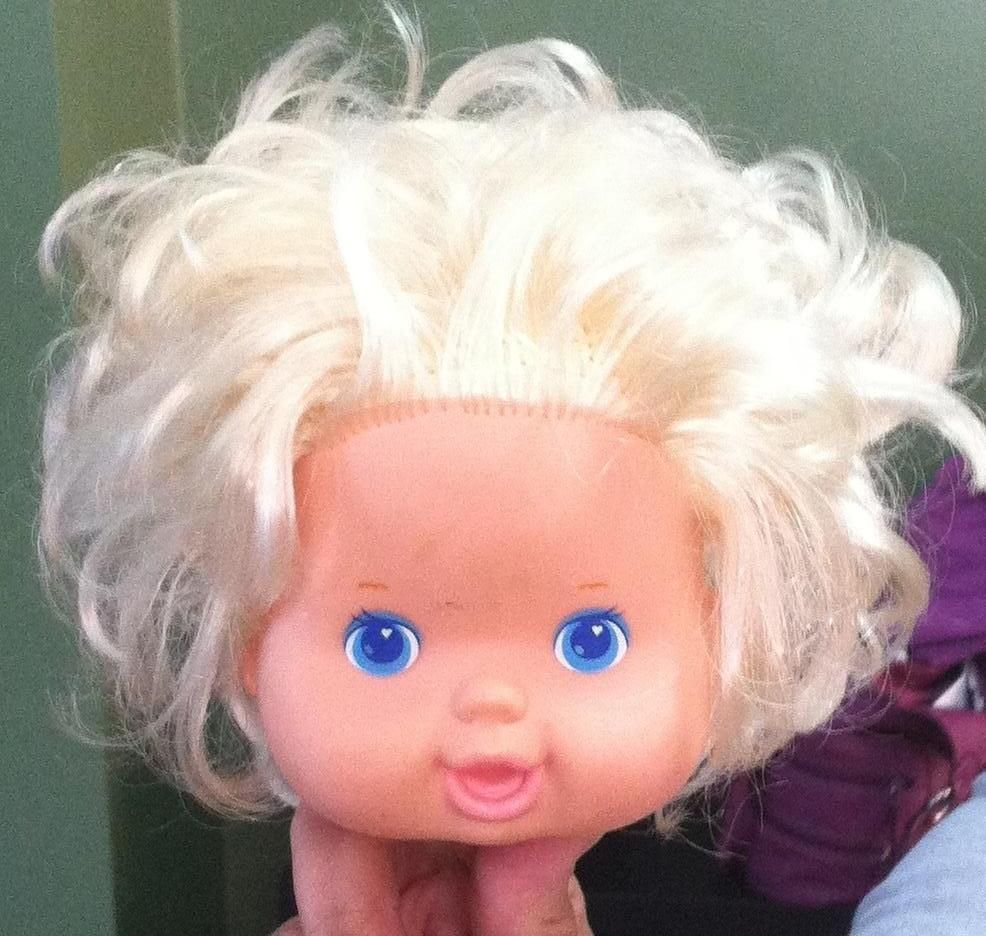 Before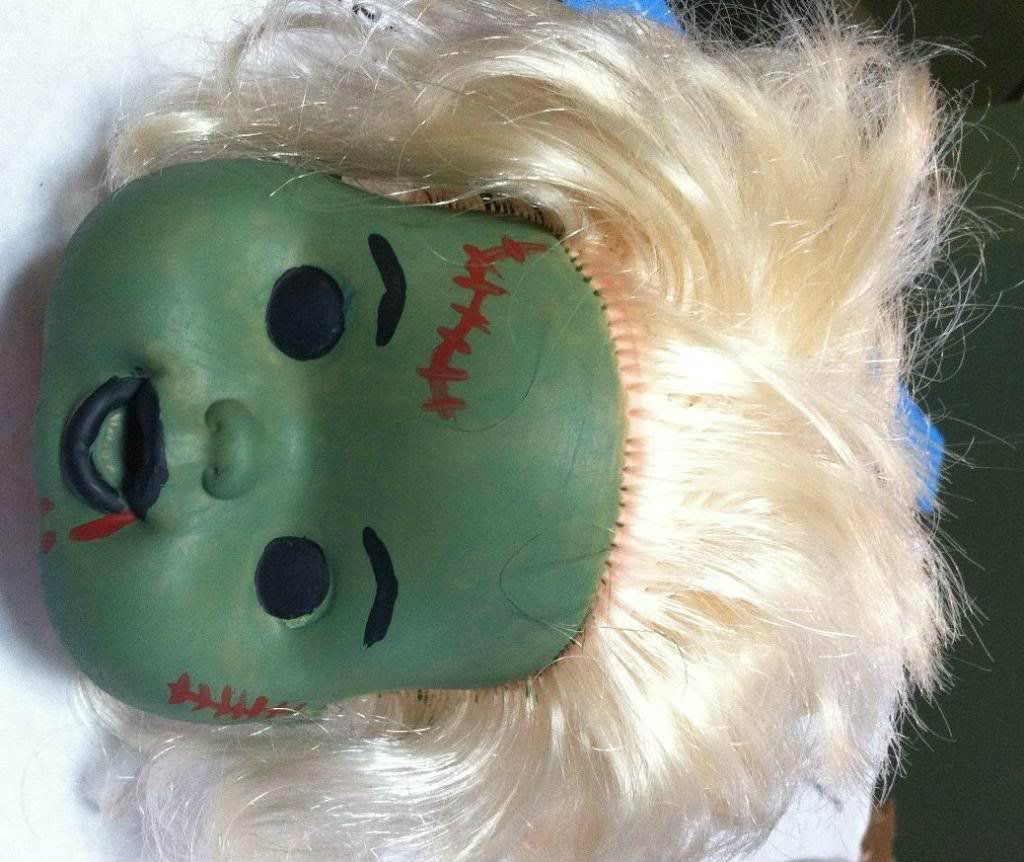 After


for some reason this picture won't load right side up! It's driving me crazy!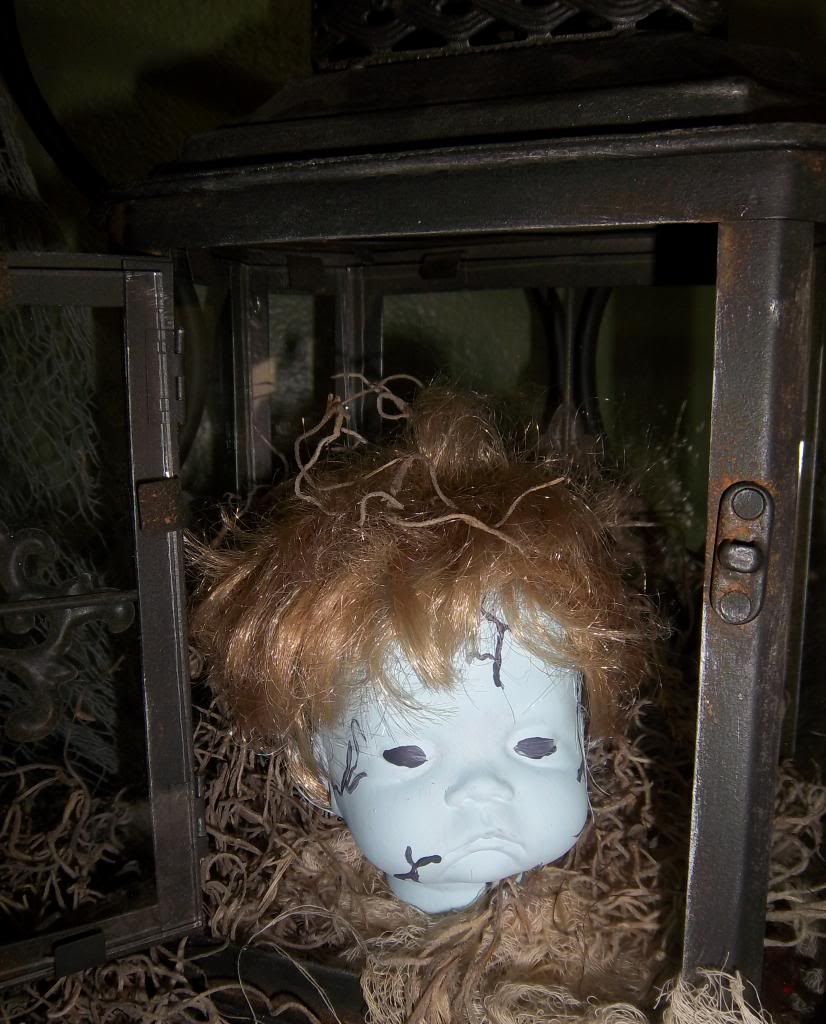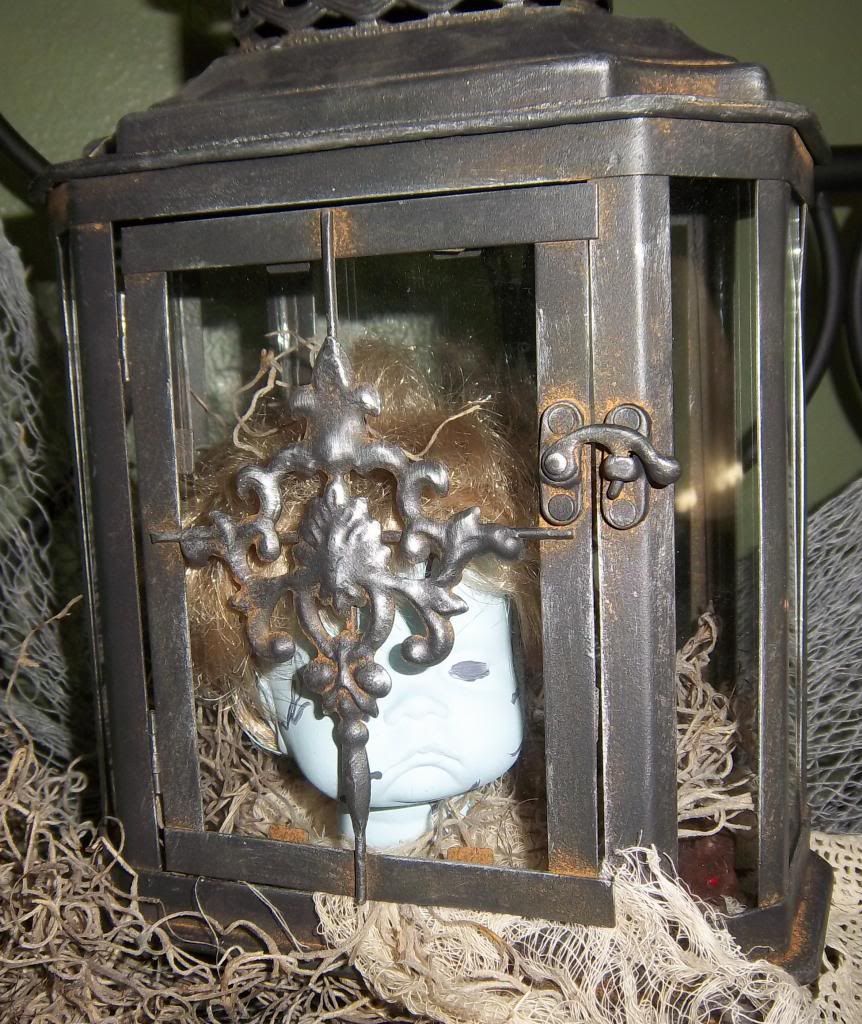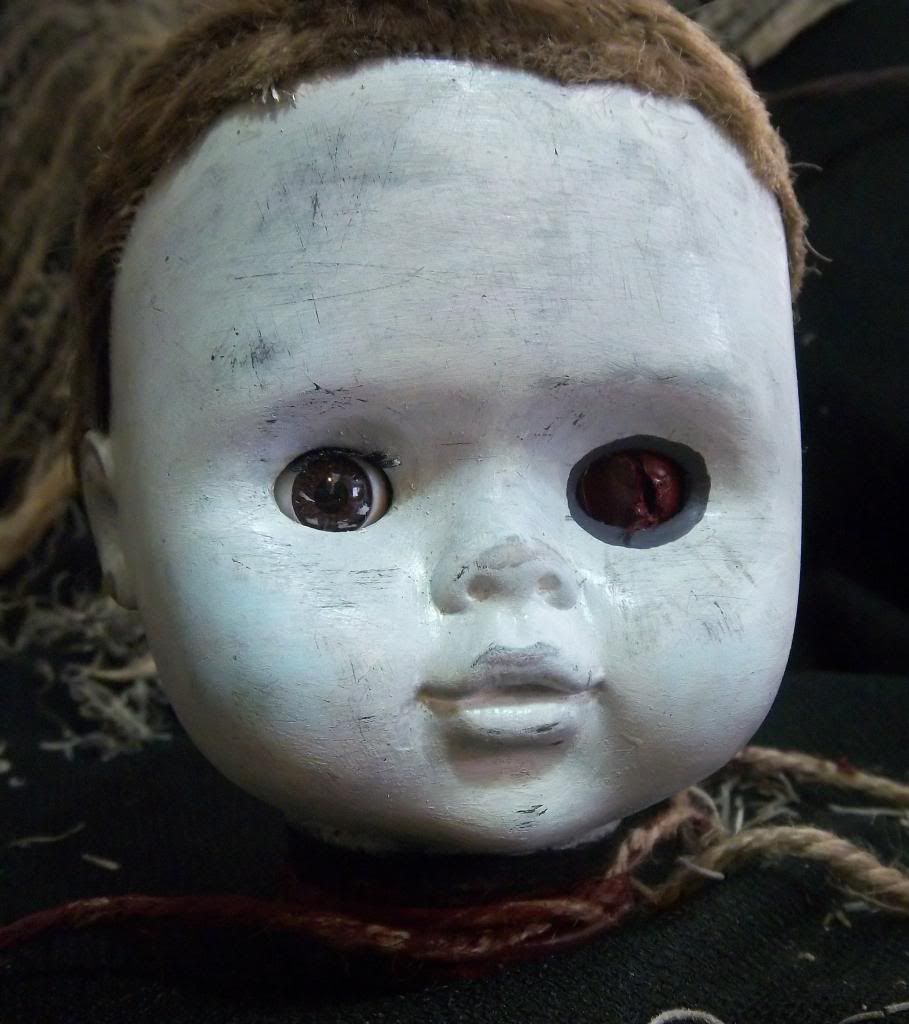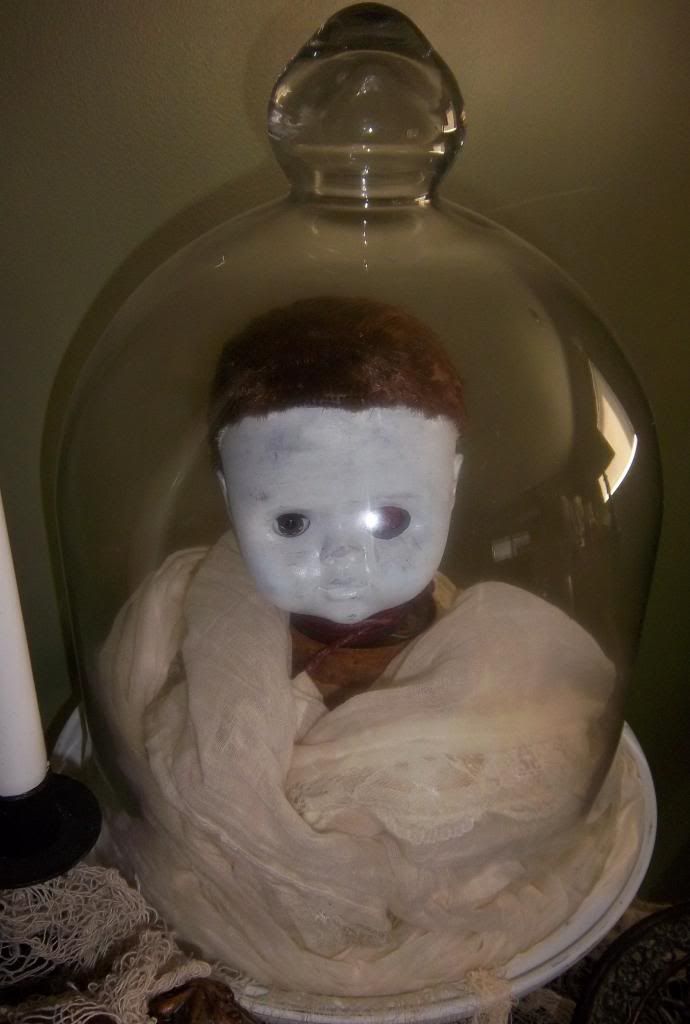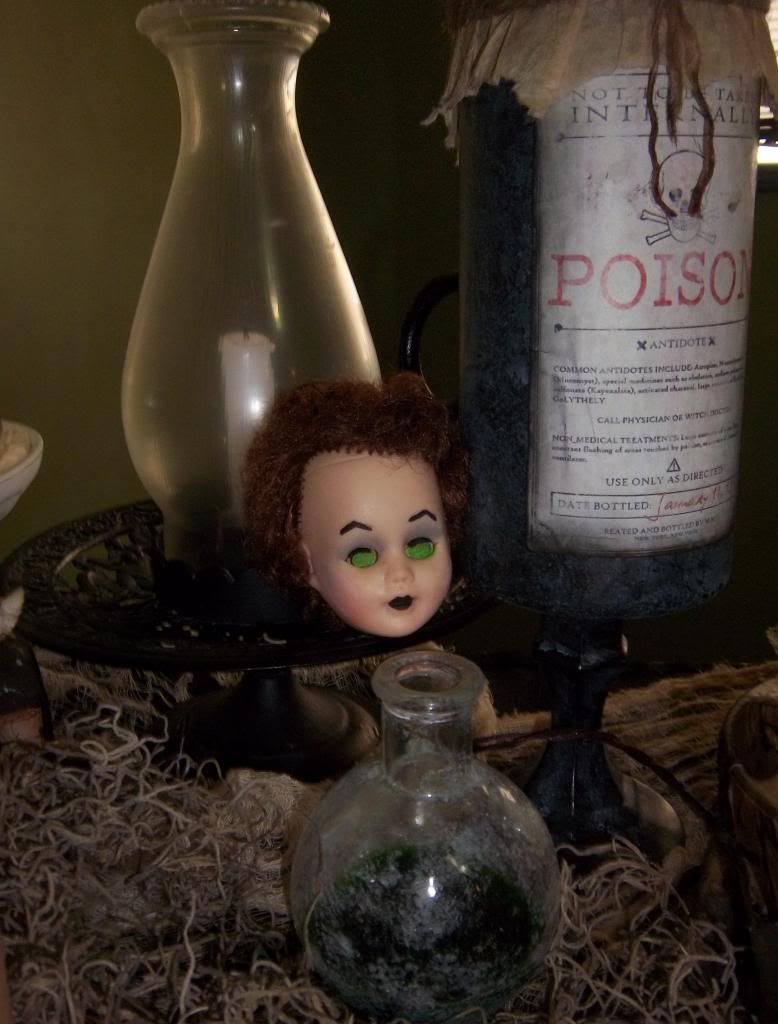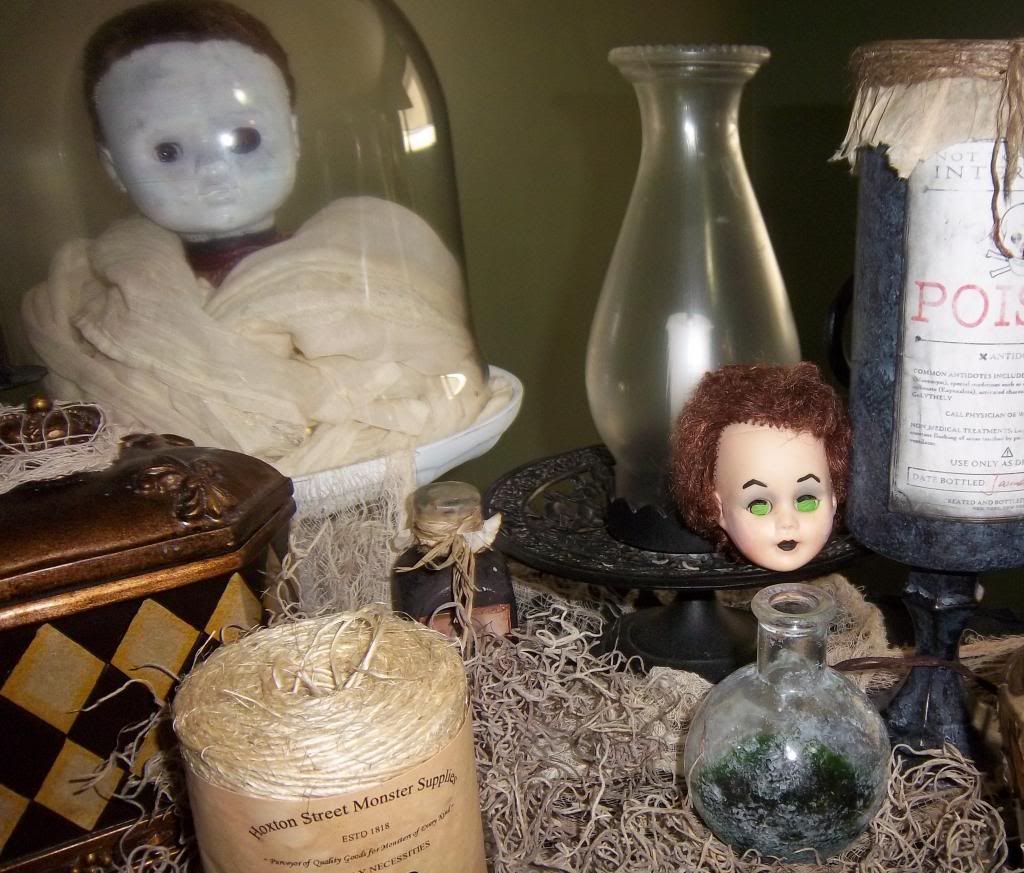 There were a few more dolls that we did, but I can't find the pictures. I'm assuming pictures of them weren't taken because they were somewhere other than on the main tables/displays.
When I was detaching the heads, I thought it would also be disturbing to paint the hands, legs, etc.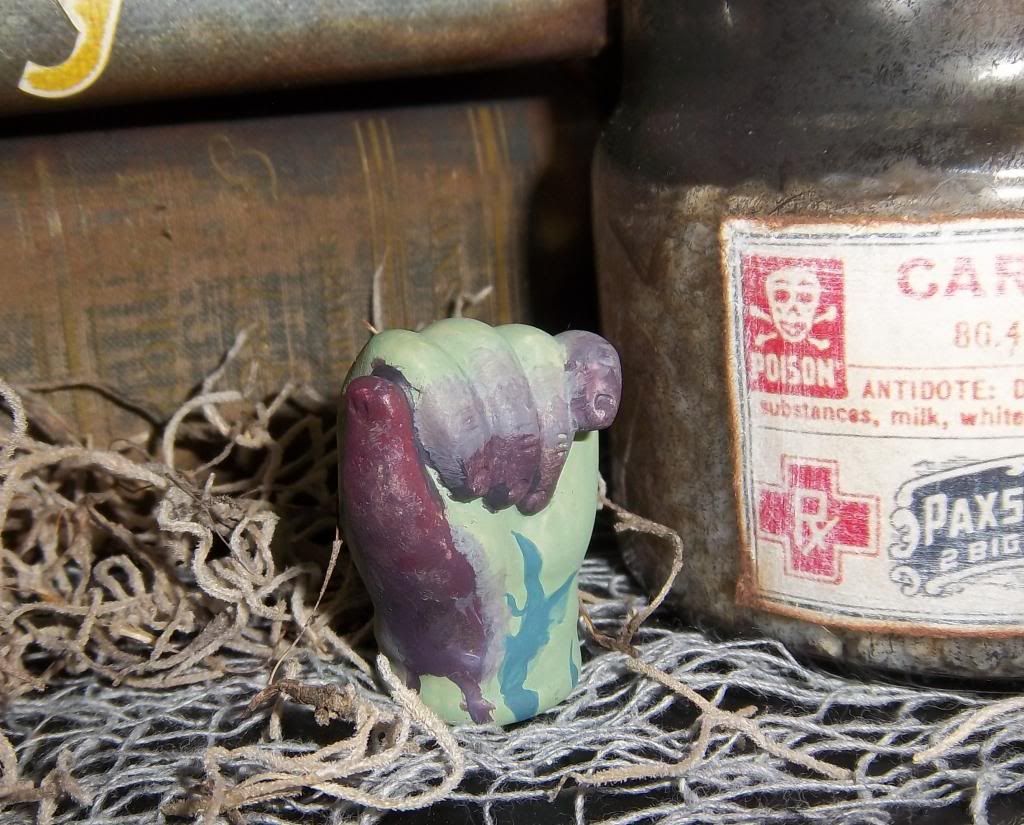 I also had more pictures of the hands, legs, etc., but maybe I didn't load then onto my photobucket account.
- - - - - - -
Anyway, I had a great Christmas, even though Adam was sick on Christmas day, then I had the flu for the three days after Christmas.
My body physically has been feeling a lot better for the past month or two, so that makes me very happy!
Speaking of pain, I've gotten several emails from my family recently. One of my cousins has been diagnosed with breast cancer. My nephew had enlarged kidneys that caused him so much pain he couldn't even move his toe without screaming in pain. He had to stay several excruciating days at the hospital. He's better now, but it was scary. Once of my sister-in-law's mother had a stroke a few weeks ago. A month in a half ago, one of my brothers was diagnosed with Bell's Palsey (half of his face is paralyzed) which he got from a cold he had while he was in Korea. He can't close that side's eye and has to wear a patch over that eye. Another sister-in-law reports that her sister has ovarian cancer.
I thought my life was horrible because of my firbomyalgia, mental issues, and debt. I gained perspective from all of this horrible news. Someone (or millions of others) have it so much worse than you. It's crazy how fast your life can change.
Count your blessings.
Love and Happiness,
-T