From Saturday's post, you could see that I was frustrated with stamps, ink, and paper. Since I wrote that post *however many* months ago, I've done a lot more trial and errors and had a lot more success.
I found
this post
which is AWESOME and helped me decide on ordering a case (10 reams) of Neenah Solar White paper that
Michelle
said "everyone [was] raving about". I was actually able to purchase it through my work and just pay the company back, which, although a lot of money to drop on card stock all at once, was a steal and even cheaper than Walmart's card stock option: Georgia Pacific for a ream of 150 sheets.
I've found that Neenah is dreamy and creamy. I don't know how I used the old Staples card stock!
I've also found that for the crispest images, I like Archival Ink the best, otherwise Color Box is really nice if I want to heat set it. I'm going to try Michelle's idea to turn the stamp upside down and put the card stock on top of the stamp. I would've never thought to try that.
As far as my project today, I'm posting something new. I started a Project Life scrapbook, a mini album for a reception I helped Erin throw together in just one week, a mini album for our trip to New York from two years ago, and another mini album for my SKYDIVING ADVENTURE. Did you know I went skydiving?? True story. I paid (quite a bit) extra for a photo and video package, and you can see the video here:
http://www.skydivemilwaukee.com/videos/6e7321b52002
As far as the projects I'm showing goes, I started Project Life up. I know, I know, I'm such a conformist.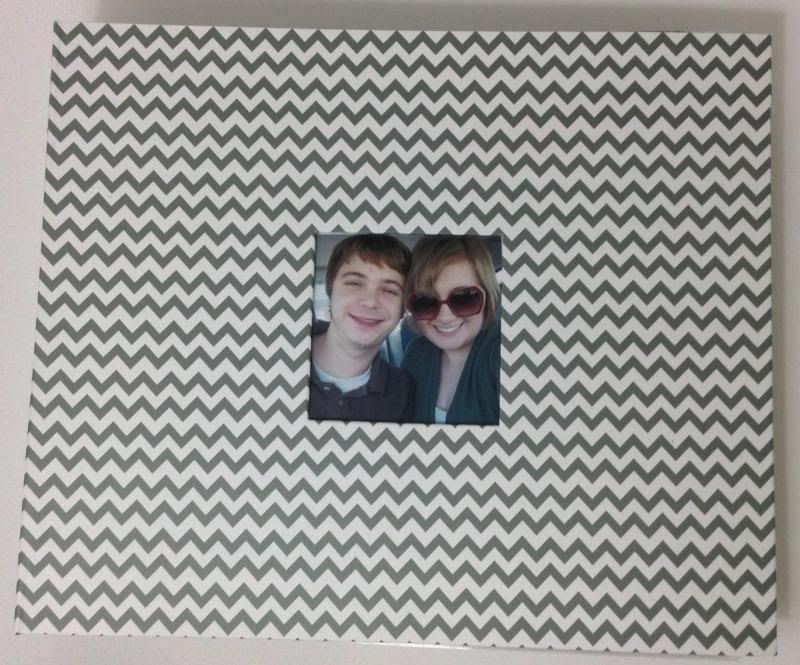 But it's really fun with the pocket dividers. It makes it really easy to scrap something every day.
I wanted a starting page: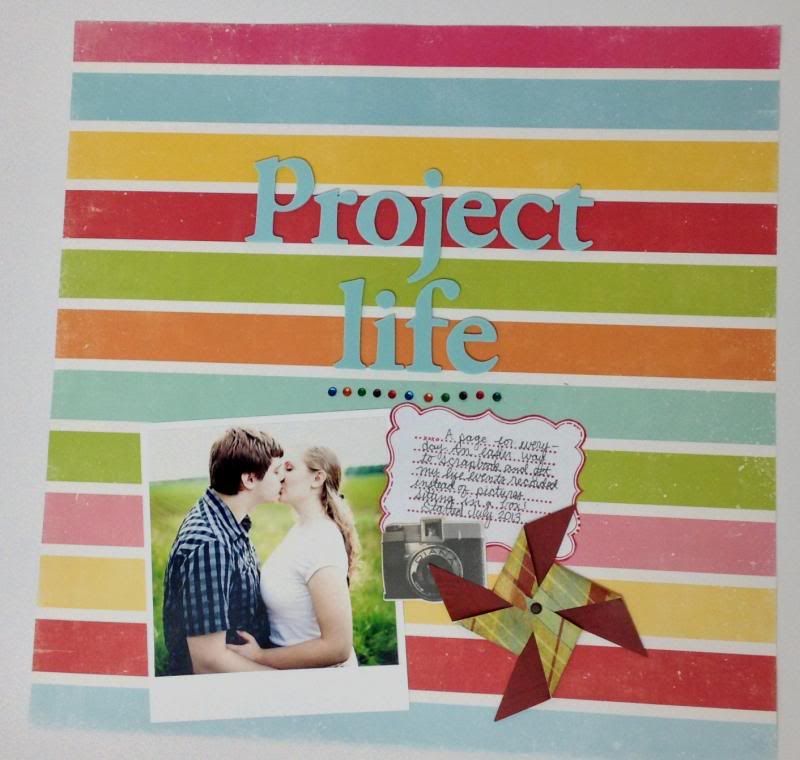 And an introduction page, starting with our home: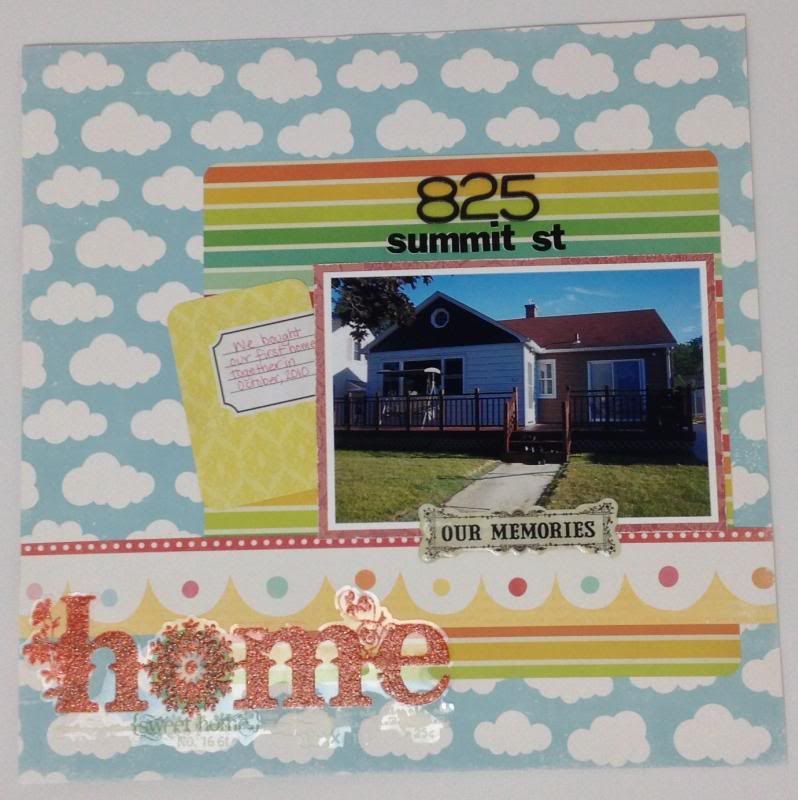 Our house looks a little different now - we have a raised flower bed in front of the deck: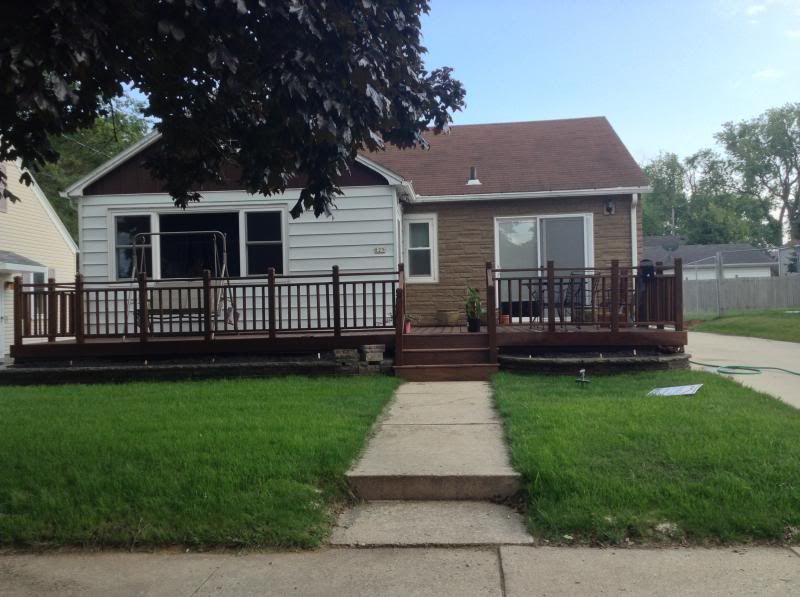 It's not the best photo, and the plants on the deck look like they're dead because the picture was taken during a heat wave that kinda killed them (but they're coming back alive now).
In several weeks we will have new siding (EEEEK!!!!) because of a HUGE hail storm that came through last month and dinged up nearly everyone's siding and/or roof in the city. We were fortunate enough to have our siding messed up from the storm! We're so excited! We hate the brown and white and cannot wait to get rid of it. We even got a few quotes for new siding before the hail storm hit, so it was a blessing in disguise!