I have an AWFULLY photographed card for you today. I don't know why I could get these primary colors to look like primary colors. Probably because I used my iPod and I don't have a better camera. With failed attempts at properly editing the pictures, I decided to add an "effect" and purposefully change with (what I think) is called a filter.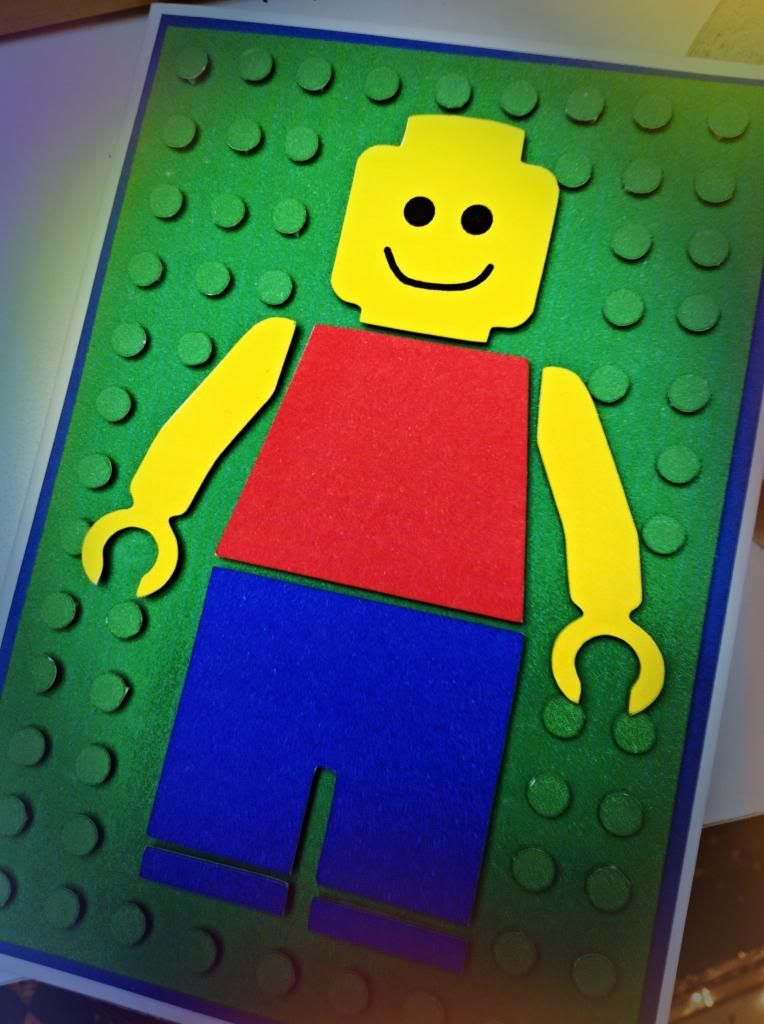 I made this card for my brother, Drew, who is actually two years older than me: 29. He's not still into Legos, but when I think of a Lego, I think of him. He loved them as a kid.
The cut file came from this link
which I obtained through Pinterest. All I have is that link to the 4shared account - not a blog or anything!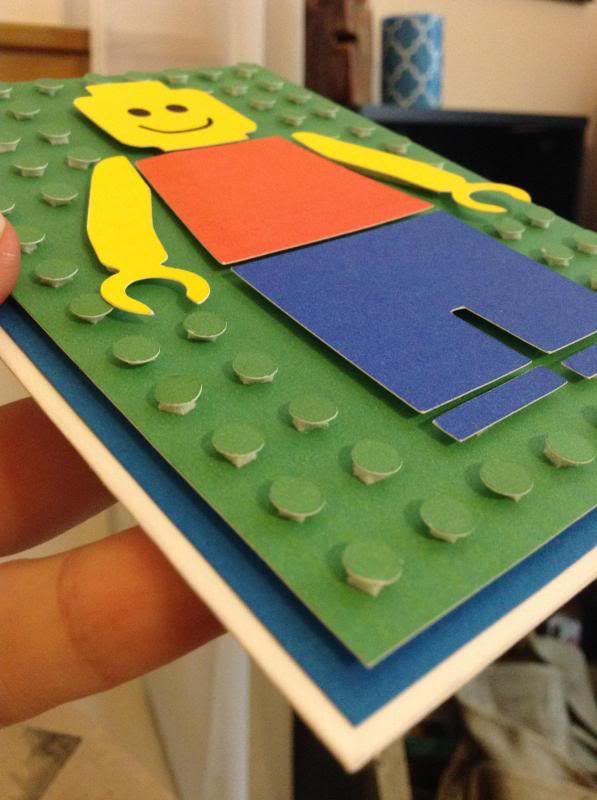 No picture filter - pretty close to the actual color
I had a lot of fun with this card! I cut everything out on my silhouette via print and cut, and I adhered each circle of the base individually with foam adhesive for dimension. It didn't take as long as it seems!
You wanna know something amazing? I drew on the face parts ALL.BY.MYSELF. That's saying something. Sometimes I can't even draw a rectangle. Joking. But the smile was hard! I'm proud of that accomplishment LOL!