I'm trying to catch up posting a few cards that I made months ago before I go onto the awesome Halloween pictures.
I'm pretty sure I haven't posted these yet. If I have, oh well. DOUBLE FEATURE!
These cards were made a loooong time ago, probably even a year ago. I was on a cloud and sun kick because of some
cloud dies
that I bought. I should never spend that much on a product, especially something so simple and with such little product return. But I did, and I loved them. Now I have a million free cut files for my Silhouette and I hope to never purchase another die cut again. I've pretty much paid for my silhouette ten times over by not buying any more die cuts!
Some of these clouds are
cut out of the blue card stock, and the others are adhered with foam adhesive for that lovely 3D effect that I'm addicted to.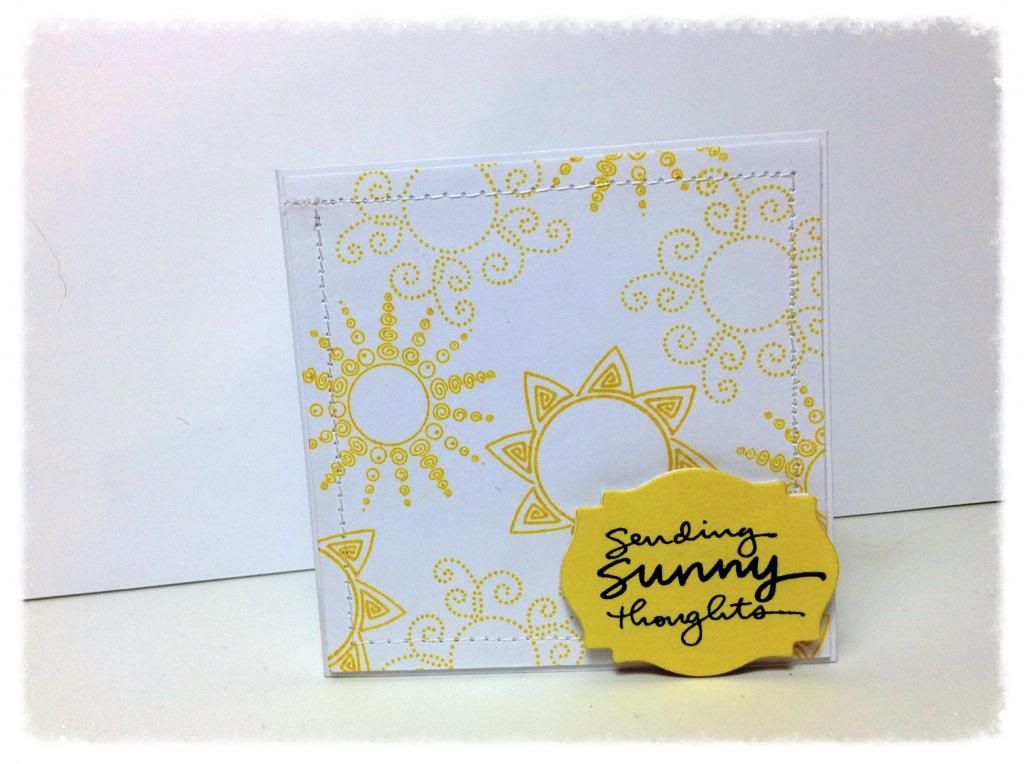 This card was actually not made from the die cuts, but rather from a really old stamp set that I ordered years
ago for my friend, Erin, for some baby shower invitations that we made. Also I stitched the
edge of the card. I believe this card was one of the very first card that I tried my sewing machine on. Dang, it is SO hard to stitch a straight line, ESPECIALLY on paper!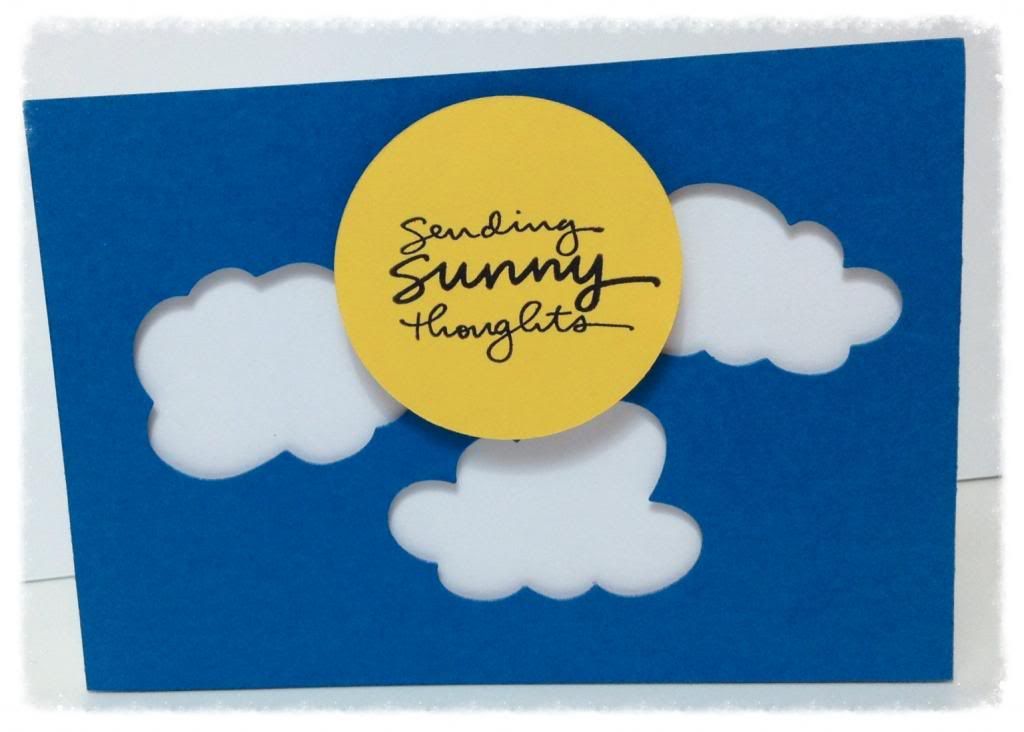 These clouds are a negative of what I cut out, so then I took the blue paper and adhered it to the base with foam adhesive for the ever beloved 3D effect.
The only 3D effect here is the sun.
Aaaaand that's it. I still love my clouds and suns. They all feel to be about the same, but that was kind of my point. Same elements, same colors, different cards. I like the way they all turned out!