Today it's time to look at what I worked on for two months.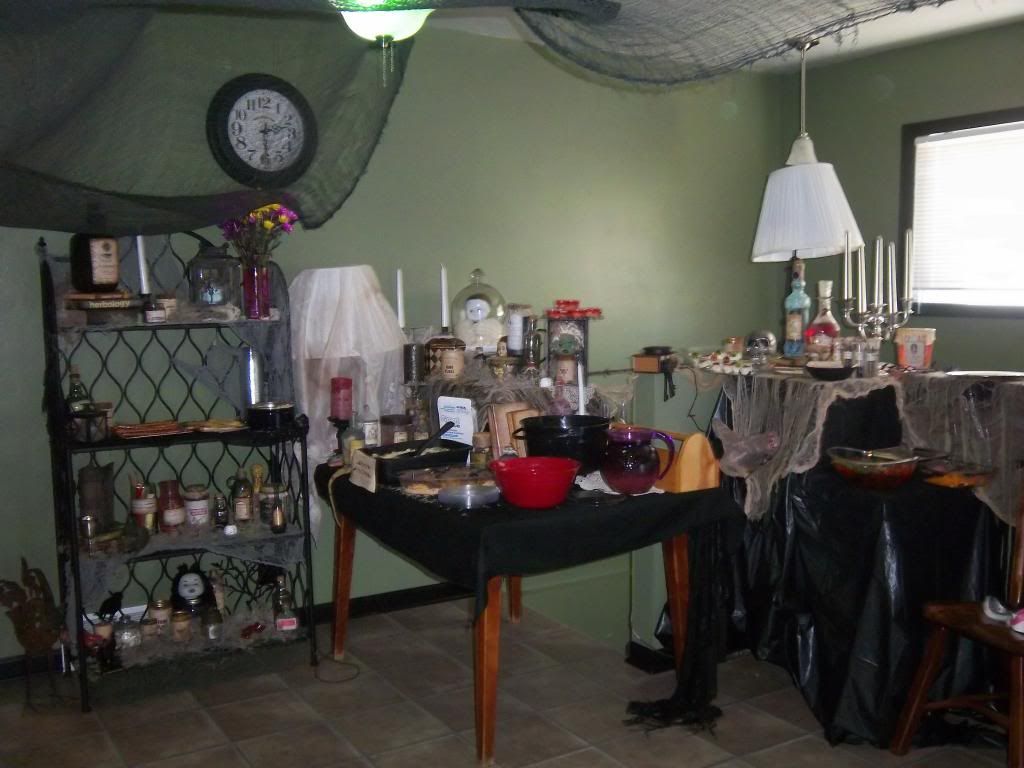 Click on image to enlarge.
I used a multitude of inspiration from Pinterest, ultimately leading me to two main tutorials:
Witch's Kitchen
and
Over the Big Moon
. For one jar in particular, I used
this Haunted Props page
to copy-cat (which I will go into more detail about on a different post).
For the tin cans and other miscellaneous metal (safety pins, large nails, etc) aging, I used
Lipstick and Laundry's tutorial
, although I found out that the measurements honestly don't matter. I thought I remembered the measurements, which turned out to be
completely
wrong, went through the whole process on 4 cans, and they came out exactly the same way.
There isn't much more that I can say, so enjoy the pictures! Comment and let me know what you think!
I'll also be posting pictures of each individual bottle of the apothecary, my altered books, the food that was served, the living room, and the creepy dolls that Kelsi and I altered.
Hope you're having a great holiday season!